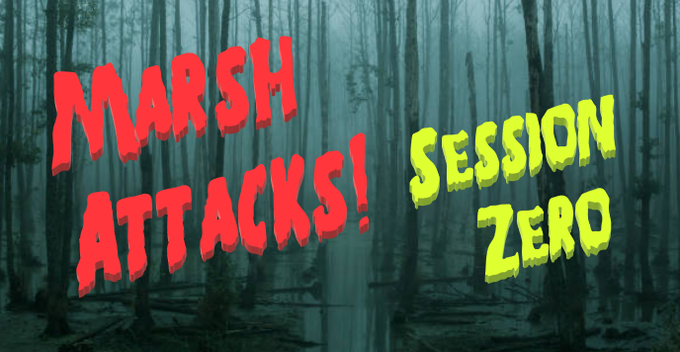 We're kicking off our shiny new 5E campaign with some world building! I let my players create the world they want to play in and, well, they created a frigid swamp hellscape. So that's cool.
In this episode, you'll hear us using the CATS method to discuss what sort of game we want to play, which is something I suggest every group does before starting a new campaign. After that, we go into a question and answer session to flesh out the player's starting location and de facto home base. I consider myself a pretty creative guy but yeah, the players really understood the task and ran with it full speed. I'll toss the list of questions I asked here if anyone would like to use them for their own session zero.
Of course, you can find us on your favorite podcatcher here: or, if you prefer, Apple Podcasts. Or maybe YouTube!
If you want to support the Pod of Blunders and help ensure we can keep bringing you interviews and actual plays, please head to http://www.patreon.com/podofblunders to learn what your $1/$5/$10 pledge will get you. (Hint: access to our fantastically active discord, exclusive episodes of Jumping the Street Sharks, free games, etc.)
You can also support us by leaving a review on Apple Podcasts. Reviews help us reach larger audiences so we can tell more people about the amazing indie games we play and the fantastic folks that create them.
Also, a special thanks to Rolemusic for our intro and outro tune taken from the track Pokimonkey! If you enjoy the tune, check out more of Rolemusic's work here https://freemusicarchive.org/music/Rolemusic or learn about the artist here http://rolemusic.sawsquarenoise.com/
As always, if you have any questions or comments, let us know @podofblunders on Twitter or podofblunders@gmail.com. We truly love hearing from you!