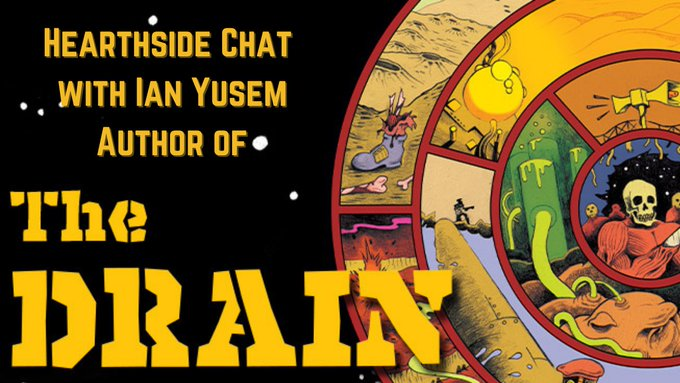 If you're listening to our podcast, chances are you're a fan of both Mothership and Dissident Whispers. Well, so is this week's guest! See? You guys have so much in common already. Ian Yusem contributed to Dissident Whispers and has made wonderfully horrific Mothership adventures as well. You can find links to all of Ian's stuff via Exalted Funeral and itch.io. Don't you want to play Jurassic Park but in space? Of course you do.
If you want to support the Pod of Blunders and help ensure we can keep bringing you interviews and actual plays, please head to http://www.patreon.com/podofblunders to learn what your $1/$5/$10 pledge will get you. (Hint: access to our fantastically active discord, exclusive episodes of Jumping the Street Sharks, free games, etc.)
You can also support us by leaving a review on Apple Podcasts. Reviews help us reach larger audiences so we can tell more people about the amazing indie games we play and the fantastic folks that create them.
Also, a special thanks to Rolemusic for our intro and outro tune taken from the track Pokimonkey! If you enjoy the tune, check out more of Rolemusic's work here https://freemusicarchive.org/music/Rolemusic or learn about the artist here http://rolemusic.sawsquarenoise.com/
As always, if you have any questions or comments, let us know @podofblunders on Twitter or podofblunders@gmail.com. We truly love hearing from you!