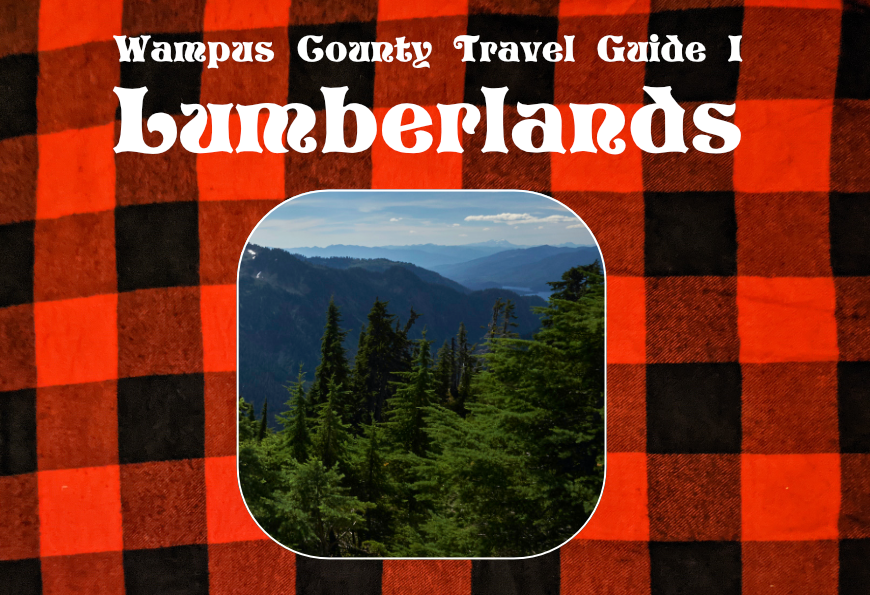 If you count the number of rings in a tree, you'll know how old it is. If you count the number of puns in Lumberlands, you'd not get much else done with your day. We sat down with the mind behind this weird and wonderful setting and learned a lot about him, it, and ourselves. Okay the only thing we learned about ourselves is that we really wanted to play in Erik's pine-scented sandbox…and so we did! Using Into the Odd, our motliest crew traversed the tree-ridden lands and…yeah it got weird. But you'll have to wait for next week to hear all about that!
In the meantime, pour yourself a cup of syrup, snuggle into your warmest flannel, and fill your ears (and heart?) with Lumberlands!
Oh, and if you want more Erik's special brand of weird, look no further than his fantastic Wampus Country blog.
If you want to support the Pod of Blunders and help ensure we can keep bringing you interviews and actual plays, please head to http://www.patreon.com/podofblunders to learn what your $1/$5/$10 pledge will get you. (Hint: access to our fantastically active discord, exclusive episodes of Jumping the Street Sharks, free games, etc.)
You can also support us by leaving a review on Apple Podcasts. Reviews help us reach larger audiences so we can tell more people about the amazing indie games we play and the fantastic folks that create them.
Also, a special thanks to Rolemusic for our intro and outro tune taken from the track Pokimonkey! If you enjoy the tune, check out more of Rolemusic's work here https://freemusicarchive.org/music/Rolemusic or learn about the artist here http://rolemusic.sawsquarenoise.com/
As always, if you have any questions or comments, let us know @podofblunders on Twitter or podofblunders@gmail.com. We truly love hearing from you!